Mappedin is an indoor digital map service for customers who manage and operate commercial facilities such as shopping malls, public transportation facilities such as train stations and airports, and hospitals.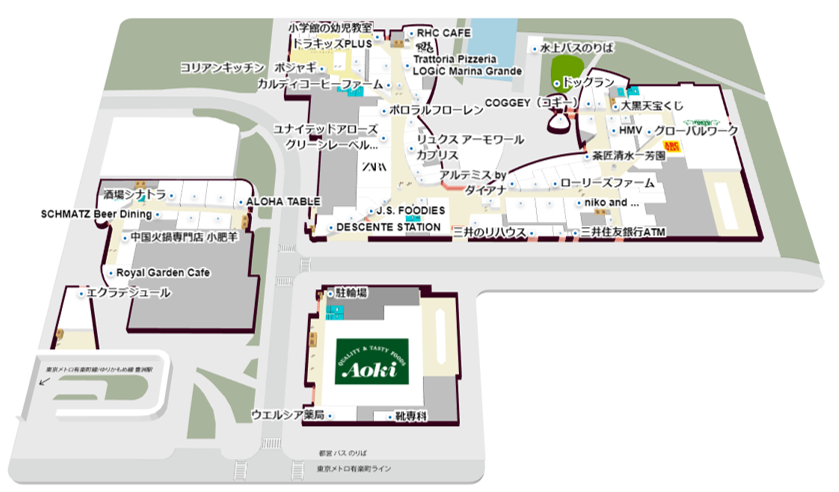 Seen above, Mappedin's web solution adopted for Urban Dock LaLaport Toyosu's digital floor map.
Indoor Digital Map Service
Background
In order to improve the customer experience in LaLaport facilities, improve UX on the web and mobile, and realize smoother customer transfer to each tenant, the centre implemented a dynamic digital map service that is different from the conventional static floor map.
Uses:
Floor map function on the web page of the official website, Mitsui Shopping Park App
Floor map function that operates on digital signage installed within the building
Functions:
Bidirectional 3D digital map
Search function for stores, toilets, and other locations within the facility
Route search function from your position to your destination