The launch of our Interactive Leasing Map allows property owners and managers to showcase their venues and maintain leasing data.
As our customers move towards fully digitizing their property maps, ensuring all indoor mapping use cases are covered is critical. Through our work with REITs, we've determined that leasing maps are still largely static, resulting in a duplication of work to keep them up-to-date. We also recognized the value an interactive and 3D indoor map could bring due to how detail-intensive leasing maps are.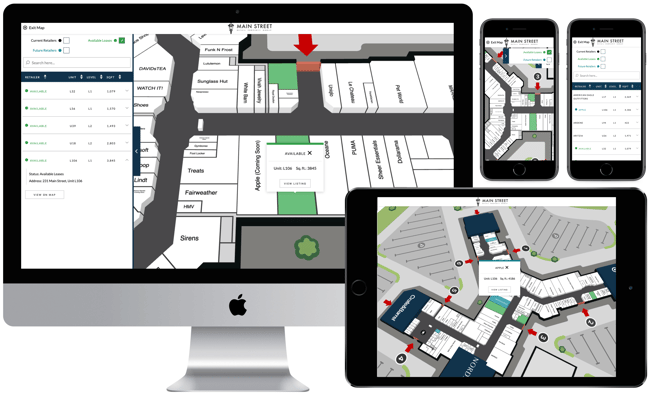 The Interactive Leasing Map product is a public-facing 3D indoor map. A new feature added to our product portfolio, it allows property managers and REITs to leverage their digital map asset for other purposes, equipping leasing agents with the tools required to find suitable tenants for their venues.
It also allows prospective tenants to explore a property, see what spaces are available, and understand where the available location is in relation to the larger property. They can then use the live unit information to help inform the leasing process.
How does it work?
Our leasing solution is easy to implement, as it leverages existing indoor map data to integrate into property websites, providing a simple format for viewing data. The leasing map can be accessed across multiple devices and draws from the live map and location information housed in Mappedin's CMS, creating significant efficiencies.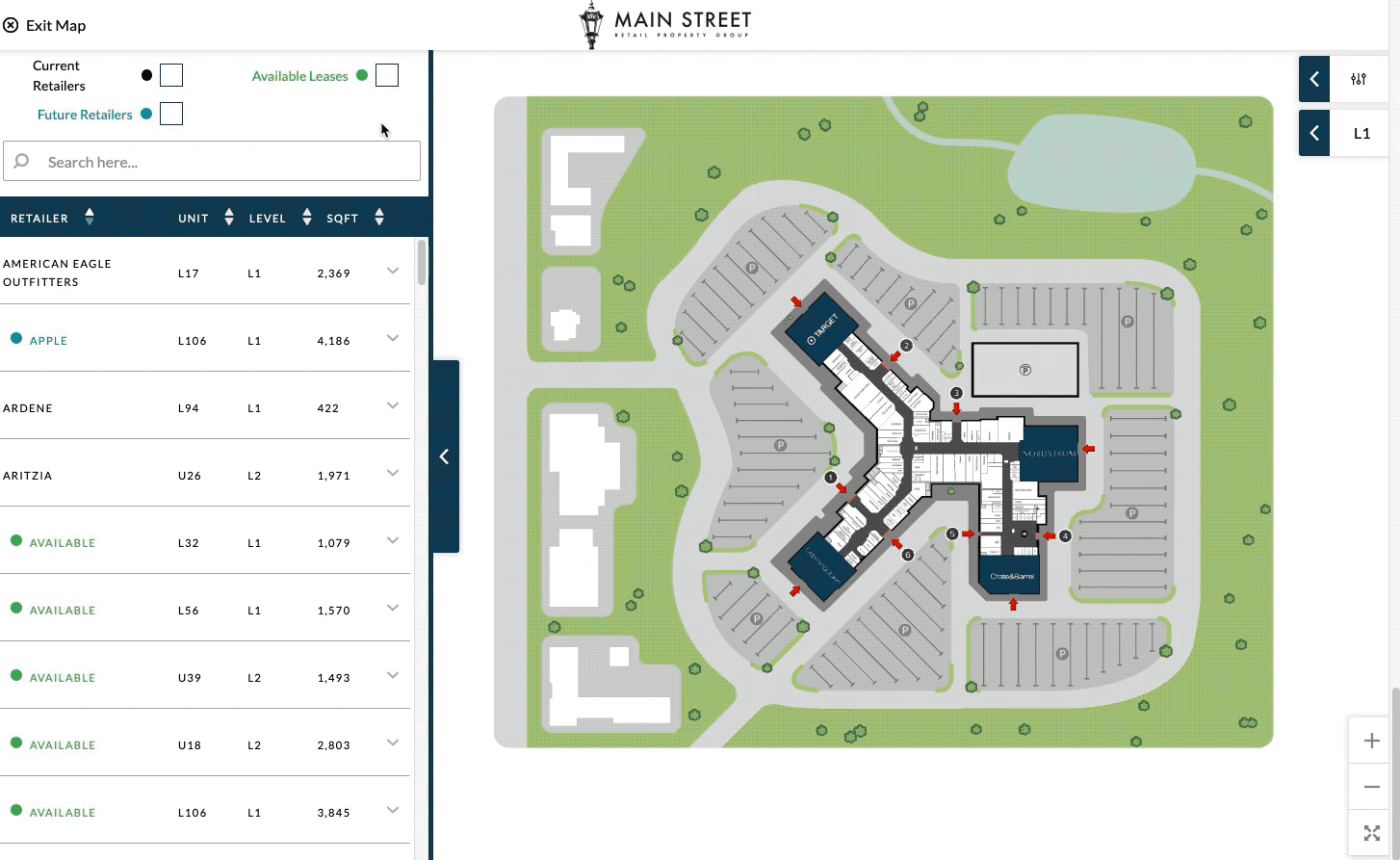 This also allows the CMS to become a central source of truth for all mapping, marketing, and leasing-specific data. The leasing map replaces shopper data with data that is relevant to prospective tenants, and allows for flexibility and customization within the branded experience. You control what data you want to show, and what filters are applicable to your business (Available, Future, Current, and Anchor Tenants).
Customer and user benefits
Customers will be able to leverage the leasing product to improve data consistency across their portfolio, while reducing time investments in their indoor map maintenance. The available analytics also provide insight into what people are searching for, which in turn enables the leasing team to target future retailers more effectively.
Improvements with the new leasing feature include increased visibility and engagement on your leasing page with a data-rich map component, and improved search efficiency for your venue. The site is also optimized for both mobile and tablet devices, fitting seamlessly into your existing workflow.
Interested in learning more about our Leasing product? Visit our site today.