Mappedin exhibited at the National Retail Federation's Big Show for 2020, and got a sneak peek of industry trends that experts pinpointed to keep an eye on for the year.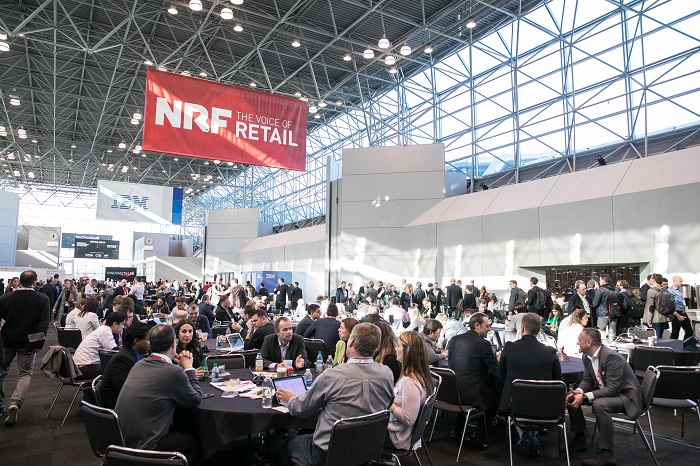 via NRF
The National Retail Federation's "The Big Show", or NRF 2020, was on recently, and the trends and predictions for the year were flying fast and thick. Industry professionals gathered in New York to discuss innovations, and discover everything that is new and exciting.
We gathered some of the trends that were the undercurrents to all there was to see and do at NRF, and will be taking a look at what the industry is saying retailers, brands, REITs, and technology suppliers should be doing for 2020.
Continued focus on omnichannel
Omnichannel is not a new addition to the retailer toolbox, but it looks like NRF attendees are pushing the boundaries of omnichannel even further. Many retailers are expanding their technology stack as well as adding partnerships to help round out the experience. A recent example saw Kohl's and Amazon partnering up in the US so that customers can make Amazon returns at Kohl's locations. This allows for "Amazon receiv[ing] the benefits of easy returns for their customers, while Kohl's gets the foot traffic."
Change in customer values
Customers have started changing their definition of brand loyalty. Where once it may have been based on product selection or price point, there is now an added dimension of corporate social responsibility that consumers want to see evidence of prior to making a purchase. Making ethical purchases that are long-lasting from brands that are sustainable is on the rise, especially as concern over environmental sustainability hits an all-time high.
Another aspect of consumer awareness is inclusivity with products. Customers are turning to brands that carry a broader range than the traditional straight sizes in addition to being high quality and long-lasting pieces that are worth the price tag.
Personalization and shopper-tainment
Adidas spoke about the importance of customization and exclusivity, and how combining them into a customer journey was the next step to increasing the reach of a brand, as well as how shopping has changed in style.
"Shopping is now entertainment. People don't go shopping for necessity because they can buy everything, everywhere. They now look for experiences and retailers need to ask 'Why are they coming into our store? Why are they entertaining any store?' Giving them an experience or feeling that is different from clicking on a website is crucial. Giving them a good feeling about shopping as well as a place where they can test products to make the experience feel good from beginning to end."

- Andreas John, Adidas Group AG
The importance of data
Retailers know that data is important, but may not know how to make it work for them.
Technological updates
The current climate will have retailers needing to increase their technology intensity, with greater adoption and capability. Items seen at NRF included:
Machine learning
Natural language processing
Smart robotics
Extended reality (AR/VR)
Internet of Things
3D printing
Voice mobile assistants
Computer vision
We look forward to continuing to see the trends coming out of NRF. Stay tuned for more 2020 predictions, as well as a rundown of European trends we saw at NRF.