Not only is the Mappedin platform incredibly flexible and easy to use in terms of building maps, it's also a great tool for maintaining maps. In this guide to maintaining maps with Mappedin, we're going to take you through some of the most beneficial features.
Importance of Map Maintenance
Indoor spaces are constantly changing. Whether you're building, renovating, or just moving things from here to there, maintaining your indoor map with accuracy is crucial to business success.
Many property managers neglect the importance of making updates after creating their indoor map. When you don't take the time to keep your maps up to date, the information you're putting out to customers, clients, vendors, etc. becomes outdated and useless. All of this only leads to frustration for all parties involved. Not only can it create tension among relationships, but it can slow down processes and delay important events and goals.
In order to avoid misleading visitors and other stakeholders, you should always maintain your maps. Make sure the locations within your venue are up to date, along with the printed information that goes along with them. Things like store hours and descriptions should always be accurate.
Luckily, Mappedin is the best tool to help you do this.
Using the Mappedin Editor to Maintain Maps
Mappedin offers numerous features that help you create and maintain property maps, whether your location is a mall, a stadium, or even an entire city district. Once that map has been created, you can continue to use the platform to make changes as things evolve around you.
When you create a map with Mappedin, you can include numerous map properties. For example, customers get a professional design for all the floors in their building. Along with that comes a complete set of imported data, anchors and anchor logos embedded into the map, and spaces to show vacant areas.
Additionally, you can expect to implement wayfinding routes, non-amenity points of interest, landmarks, entrances, and external locations. These details and more are not only available for initial building of your map, but within the editing features as well. You can easily update any of these features using the Mappedin Editor to maintain your maps.
Let's take a close look at some of the features that come with these developer tools, applications, and resources.
Manage Location Details
Using the Mappedin Editor, users can quickly click through the various layers of a location to make quick and easy changes. Did you change the name of a store in a mall? No problem - use the Mappedin Editor to replace the store name on your map.
You can also rearrange location information within your map. Perhaps the name of the store didn't change, but it did move to a different location in the mall. Using the Editor tool, you can easily reassign the store to its new location on the map.
Within this same tool, users can also edit location information such as logos or relevant location details like descriptions, hours, phone numbers, and social media accounts.
When you use the Editor tool, you can make changes in real-time. This convenient detail ensures that your map is always up to date, visitors can always find you, and your information is always accurate. If you notice something isn't right, you can fix it right away with immediate results.
Update Map Geometry
Your unique indoor mapping experience also includes innovative digitization tools that allow you to create and edit maps with incredible visual accuracy. Mappedin's GeoJSON format gives its users geometry and location data for their venue, which lets you keep up with ever-changing environments.
Let's consider a real-world example to make this tool applicable to your business. A hospital using Mappedin may have already created their indoor map to the exact square footage thanks to this geometry technology. However, they've decided to add an entirely new wing.
Since this technology is so compatible and easy to use, the hospital can quickly edit their existing map to include the new wing as soon as it's complete. Now, when a patient needs to access that wing, they can find it on the map immediately.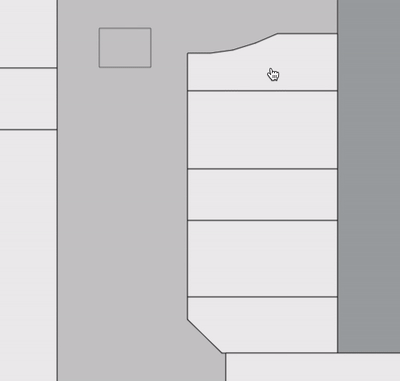 Map geometry applies to all areas of business, whether you're taking down a wall, adding more office space, or updating your parking garage.
Different Permission Levels
If you rent an office space or a building, you know that there are certain permissions that do not go through you. Consider local updates that may impact your location such as ATMs or vending machines.
Because you do not have the direct information concerning these kinds of local updates, it may seem unreasonable to expect your map to reflect any changes.
Luckily, using Mappedin, customers can allow permissions to local property managers so that every map can reflect changes like these. The property managers can make updates of their own without gaining access to other areas of the property.
Some things, such as local events or pop up stores, can change on a weekly basis. If that's the case for your venue location, it's a good idea to allow these specific permissions to keep your maps up to date and accurate.
Tenant Updates
Any location that has tenants, such as a mall, should be taking steps to ensure all tenant locations are also regularly updated.
When using Mappedin, venues and owners can set up their account to automatically update tenant information. As long as the data is in the system, tenant information will always remain up to date.
Mappedin customers can choose to manage their location data within their own CMS or database and through syncs and APIs, the information automatically applies to the map. This helps to ensure that users of your maps always have the right information.
Draft & Publishing with Mappedin CMS
The ability to perform and complete live updates within Mappedin is incredibly important and helpful. However, sometimes it's necessary to toy around with the maps, draft documents, and plan logistics without publishing or editing your current map.
Using Draft and Publish Mode in the Mappedin CMS, users can visualize and plan things like renovations or major changes. You have the option to start working on these changes ahead of time, re-routing and making edits as needed, without affecting your live map.
Not only can you use this feature for an individual property, but you can also strategize across an entire organization. Once you've established your publication date, you can make any changes necessary prior.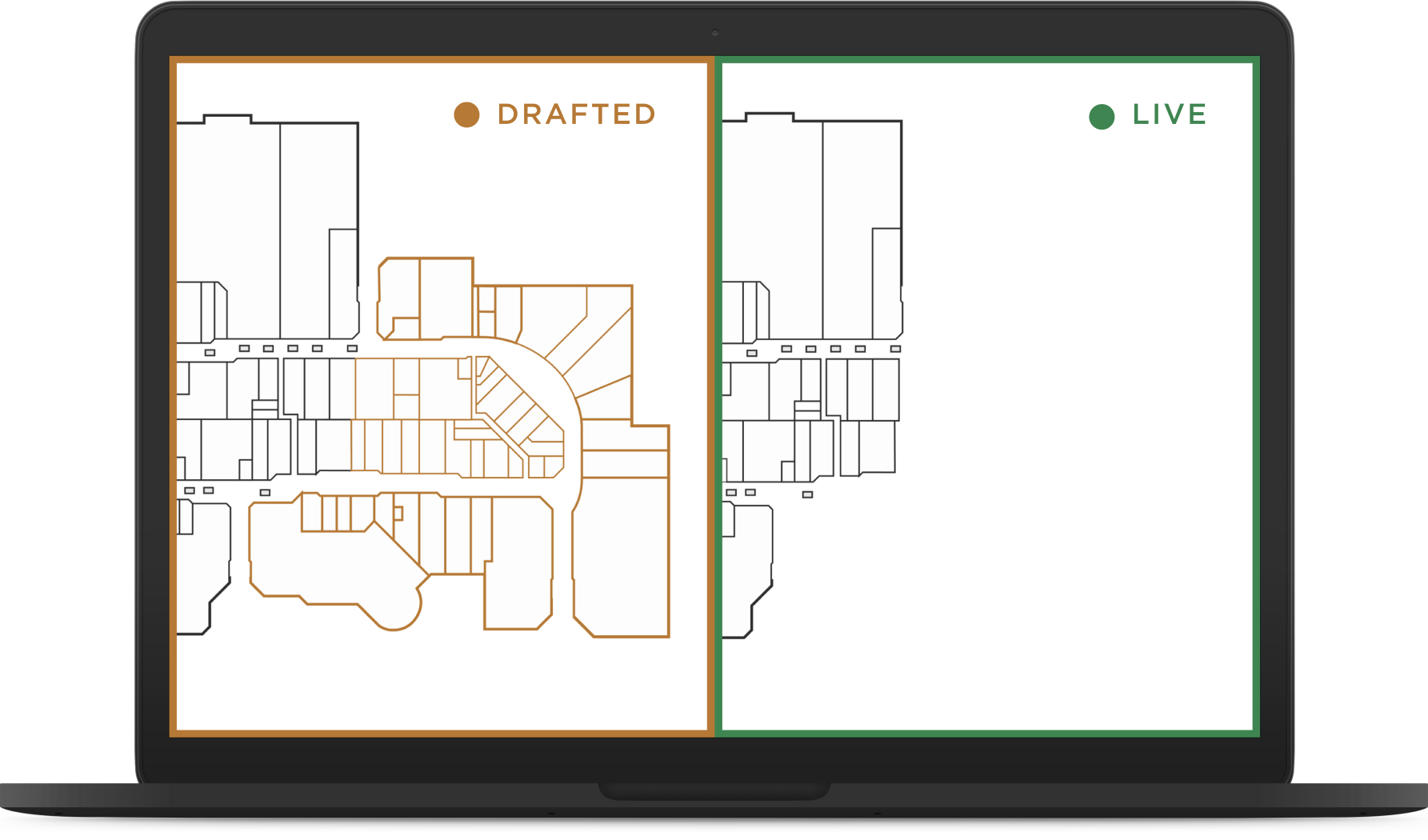 In Draft Mode, you're able to make changes and edits just like in Live Mode. The only difference here is that your actions now will not impact current information. You could rearrange an entire office building, but no one will see that on the live map.
This is an excellent time to visualize changes you've been considering or to go over possibilities with a contractor. You can also analyze locations, geometry, and information. Draft Mode is also perfect for showcasing potential changes to senior leadership within your organization for final approval.
Note that if you make any changes in Live Mode to your maps before the draft is published, your map will reflect the scheduled draft rather than the changes you have been in that time period.
Before your map goes live, you can also use the drafting tool to preview your map. Once you have made your edits in Draft Mode, you can switch your view from website, to mobile, and once more to directory. This lets you see how your map will appear on various platforms, just like your customers, clients, etc. will see it.
Other Features and Benefits
While it's hard to believe there's even more that the Mappedin Editor has to offer, there are still a few more features and additional benefits that customers gain access to when using this technology.
For example, Mappedin also allows you to manage events for your venue. Using this tool, you can add short-term locations to your venue map. A very simple draw tool lets you apply temporary events, location details, and geometry planning. Add in the dates, descriptions, times, and other information, and you're good to go.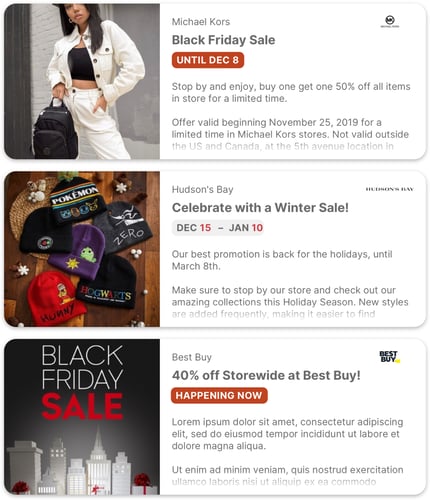 You can set an end date for your events to indicate when they should stop showing on your map or you can simply delete them in the Mappedin CMS. Once the event has ended, your map will go back to normal from there.
Mappedin also offers excellent training and support to all customers. With onboarding and guidance, you can learn to use the platform seamlessly. Continuous support allows you to ask questions when you get stuck, which makes learning a new technology a bit less intimidating.
Finally, Mappedin has an excellent feature for tracking and monitoring your analytics. The Analytics Dashboard is a comprehensive tool that showcases your visitors' information. It tells you what your visitors are searching for and where they are going within your maps.
The dashboard allows you to gather data and visualize trends, which can help you make critical business decisions. For example, if you find that a large majority of your visitors are searching for a particular location that does not currently exist at your venue, you may consider adding it.